[recommended screen size: 800x600 pixels]
RESOURCES - WORLD


-----[ I know it's here, somewhere! ]
Genealogy is like digging for gold, using a pirate's map. You don't know
exactly where the treasure is, and you have to keep at it
to find it.

SIMPLY CLICK ON ANY BUTTON OR LINK, BELOW
dwats .. at .. cox . net (E-Mail me if a link does not work)

Just as an index card file or a computer terminal in your public library provides a link to the book you are looking for, what follows are links to sites developed by a variety of webmasters, coordinators, hosts, researchers, families, and so on. Please recognize the author(s) of each link by giving credit for the effort, and due regard to copyrighted information.
---

FAMILY HISTORY LIBRARY at SALT LAKE CITY, UTAH
ONLINE, CLICK HERE
(Family History Centers at the Latter Day Saints Church)
HESSISCHE AUSWANDERER (HESAUS)
Two Volumes:

vol. 1 = Auswanderer aus Hanau im 18. Jahrhundert
(Emigrants from Hanau in the 18th Century)
vol. 2 = Auswanderer aus Hessen-Kassel, 1840-1850
(Emigrants from Hessen-Kassel, 1840-1850)
Auerbach, Inge
Hessische Auswanderer (HESAUS): Index nach Familiennamen
Marburg : Archivschule Marburg, 1987
(Veröffentlichungen der Archivschule Marburg, Institut für
Archivwissenschaft ; Nr. 12)
This valuable research tool is owned by a number of libraries in the U.S.,
including the University of Illinois, Milwaukee Public Library, Notre Dame,
Harvard, Cornell, and many others.
If you're interested in borrowing this title, I suggest you go to your
local public library, or if you're faculty, a staff member or a student at
a university, to your university library, and try to obtain it through
interlibrary loan. My library was able to borrow the volume I wanted
from Milwaukee Public Library.
You'll need the above bibliographic information, as well as the OCLC
number, 17547925.
Information Courtesy Alan Furchtenicht aefurcht@facstaff.wisc.edu

HESAUS Link, CLICK HERE
FHL/FHC Microfiche 6001588



ROOTSWEB'S GUIDE TO TRACING FAMILY TREES

RootsWeb Archived Searches (GEN-DE-L)
Rootsweb Find any State Archives in the USA
(insert the official 2-letter state abbreviation)
Rootsweb International Genealogy (ftp sites)

Rootsweb Social Security Death Index

Now you can attach a message to any of the more than 61 million records in the Social Security Death Index (SSDI) at RootsWeb by using a "post-em note." Attach a note to the record of your relatives, providing researchers with a direct link to you; add background information on an individual in the database, or pointers to other records relating to that individual; or add a correction to an incorrect record. Others can leave a note for you. To add a note to a record, do a search and click on "Post-em" at the end of a record at the URL (above).
---
Social Security:
http://www.ssa.gov/ (includes Frequently Asked Questions)
http://www.ancestry.com/ssdi/advanced.htm
http://www.ssa.gov/foia/foia_guide.htm
---
Social Security Form Letter

Social Security Administration
Office of Central Records Operations
FOIA Workgroup
P.O. Box 17772
300 N. Greene Street
Baltimore, Maryland 21290
Re: Freedom of Information Act Request
Dear Freedom of Information Officer,
I am writing this request under the Freedom of Information Act, U.S.C. Section 552. I hereby request the Social Security File (including the SS-5, Application for Social Security Card) for the following individual:
Full Name
Social Security Number
Date of Birth
Date of Death
This individual is deceased having been listed in the Social Security Administrations' Death Master File. I understand the fee for this service is $27.00 when the Social Security number is provided. Included is a check for $________made out to the Social Security Administration to cover any administrative costs required by this request.
Barring "unusual circumstances," please respond to my request within ten working days of the receipt of this initial correspondence. Thank you for your attention and assistance.
Sincerely,
Full Name
Address
Telephone Number (daytime)
All Church and Civil Registers in Hessen are found in the book by Otfried Praetorious, "Kirchenbucher und Standesregister fur Alle Wohnplatze im Land Hessen." Darmstadt: Selbstverlag der Historischen Kommission fur das Land Hessen, 1939. (943.1 B4ks) (FHL Film No. 496,714 item 2).
Translation: "Church Registers and Civil Registers for every village, town, and city in the State of Hessen, 1939." You can order Film # 496,714 (item 2) through your area Family History Center at the LDS genealogy library.
---
Naturalization Index Online 1820-1906, now being updated!
Click on the book for Records, then on the Naturalization Index:
NationalArchives Link

http://www.archives.gov

Naturalization papers are normally available from the County or area Federal District Court or Historical Society where the immigrant settled. The paperwork normally reveals the ship and the date it arrived in port. Immigration papers can be obtained at the above URL and normally include the country the immigrant came from, along with any relatives or sponsors in the USA. Form NATF 81 is the form you need to complete for ship's information. You must order it via the URL, above, fill it out, and send it in by regular mail. Once on site go to the Research Room and click on the topic of your choice, whether genealogy, family history, order forms, etc. It is important, when searching the U.S. Census for naturalization information, to start with 1920 (the latest available) and work back through 1910, 1900, etc. In 1900 the census records began revealing whether or not the resident was a naturalized citizen. Using that information you should be able to locate the naturalization record, the Declaration of Intent, and information crucial to your search for a place of origin.



DISCOVER EVERY NEW URL COMING ONLINE! SUBSCRIBE HERE!
Click Here For


Search WorldCAT CLICK HERE
---
Dictionary of German Names CLICK HERE (English Language Version)
Bahlow, Hans; Deutsches Namenslexikon [German personal names dictionary],
15.000 Familien- und Vornamen nach Ursprung und Sinn erklaert; Gondrom
Verlag, Blindlach, 1993; 576 S.; ISBN 3-8112-0294-4; DM 24,80
---

Finding Your German Ancestors: A Beginner's Guide by Kevan M. Hansen.
Paperback, ISBN: 0-916489-83-3
"Introducing the first true beginner's guide to German ancestral research. If you haven't worked with German records before, this compact guide will warm up your cold feet quickly and make intimidating foreign sources seem like old friends in no time."
---
The Complete Beginner's Guide to Genealogy

A book detailing the root causes of German emigration between
1816 and 1885, including the Hessian states, is heavy reading, but should
help anyone interested in this subject to understand the events of the time which
drove the migration. The title is:
Germany and the Emigration 1816 - 1885
Mack Walker 1964

Order it through your local library and check it out for 2 weeks - Free!

---
"Colonists For Sale," by Alderman. Published by
Macmillian, New York, ISBN 0-02-700 220-9

There are some awesome descriptions of Germans finding their way to a port of debarcation and on to "The New World." Incredible hardships and lots of inhumane treatment for a weary folk as they left, and repeated upon their arrival. I couldn't put it down.
---
Research Volume:

Charles M. Hall's complete series of books, "The Atlantic Bridge to Germany"
Everton Publishers
Logan, UT 84323-0368

800-443-6325 FAX 801-752-0425
---
The Hessian Mercenary State: Ideas, Institutions and
Reform 1760-1785
Charles W. Ingrao, Cambridge University Press
ISDN Catalogue number 943.41 I54
---
Indentured to Liberty: Peasant Life and the Hessian Military State 1688-1815
Peter K Taylor
Cornell Univesity Press, 1994
---
Demandt, Barbara
Die mittelalterliche Kirchenorganisation in
Hessen südlich des Mains

Preis: DM 22.00 / SFr 22.00 / ÖS 161.00
ISBN: 3-7708-0248-9
Elwert, N G
Erscheinungdatum: 1966
Reihe: Schriften des Hessischen Landesamts für geschichtliche
Landeskunde 29
---
Classen, Wilhelm
Die kirchliche Organisation Alt-Hessens im
Mittelalter samt einem Umriss der
neuzeitlichen Entwicklung

XXIV,378 S., 21 Ktn-Taf.
Gebunden

Preis: Euro 25. / SFr 48. / ÖS 350.
ISBN: 3-7708-0694-8
Elwert, N G

Erscheinungdatum: (Nachdr. d. Ausg. 1929) 1980
Reihe: Schriften des Hessischen Landesamts für geschichtliche
Landeskunde 8
---
"A TRUE PICTURE OF EMIGRATION"
University of Nebraska Press, 1988
New York, Citadel Press, 1968
ISBN 0-8032-1198-8
ISBN 0-08032-6083-0
Rebecca and Edward Burlend
www.barnesandnoble.com
---
"A Concise History of Germany," by Mary Fuylbrook, published by Cambridge Unversity Press, 1990. Available in paperback, Barnes & Noble.
---
The Emigration from Germany to Russia in the Years 1763 to 1862 Part I and Part II
Karl Strupp
---
Barraclough, Geoffrey. The Origins of Modern Germany. New York: Capricorn [rpt of 1946 edn.], 1963 (other editions exist).
---
Benecke, Gerhard. Society and Politics in Germany 1500-1750. London/Toronto: Routledge & Kegan Paul/University of Toronto Press, 1974.
---
"The Hessians and the other German Auxiliaries of Great Britain in the Revolutionary War" by Edward J. Lowell published by Corner House Historical Publications, Gansevoort, New York, 1997. An original account of the battles in the Revolutionary War taken from personal interviews in 1888. It includes the place of origin of many of the German troops.
---
"Enemy Views, The American Revolutionary War as Recorded by the Hessian Participants" by Bruce E. Burgoyne, published by Heritage Books, Inc.
1540E Pointer Ridge Place, Bowie MD 20716 ~ 1996
---
"Restoration, Revolution, Reaction, Economics and Politics in Germany 1815-1871" by
Theodore S. Hamerow, by Princeton University Press, Princeton NJ ~ 1967
---
Bruford, W.H. Germany in the Eighteenth Century - The Social Background of the Literary Revival.
Cambridge: Cambridge U.P., 1968.
---
Cohn, Henry J. The Government of the Rhine Palatinate in the Fifteenth Century. Oxford: Oxford U.P., 1965.
---
Dorwart, Reinhold August. The Prussian Welfare State before 1740. Cambridge MA: Harvard U.P., 1971.
---
Ford, Guy Stanton. Hanover and Prussia, 1795-1803 - A Study in Neutrality. New York: AMS Press [rpt of 1903 edn.], 1967.
---
Friedrichs, Christopher R. Urban Society in an Age of War: Nördlingen, 1580-1720. Princeton: Princeton U.P., 1979.
---
Hessian Familienbücher: Family Registers from numerous locations in Hessen
Fambu-Verlag Müller, 35463 Fernwald-Steinbach
---
Hughes, Michael. Early Modern Germany, 1477-1806. London: Macmillan, 1992.
---
Imhof, Arthur E. Lost Worlds - How Our European Ancestors Coped with Everyday Life and Why Life is So Hard Today. Charlottesville/London: University Press of Virginia, 1996.
---
Janssen, Johannes. History of the German People at the Close of the Middle Ages. St. Louis MO: B. Herder, n.d.
---
Kamphoefner, Walter D., Wolfgang Helbich and Ulrike Sommer. News from the Land of Freedom - German Immigrants Write Home. Susan Carter Vogel, trans. Ithaca/London: Cornell University Press, 1988, 1991.
---
Luebke, Frederick C. Germans in the New World - Essays in the History of Immigration. Urbana/Chicago: University of Illinois Press, 1990.
---
Mayhew, Alan. Rural Settlement and Farming in Germany. New York: Barnes and Noble, 1973.
---
Pedlow, Gregory W. The Survival of the Hessian Nobility 1770-1870. Princeton: Princeton University Press, 1988.
---
Polisensky, J.V. The Thirty Years War. London: New English Library, 1974.
---
Rabb, Theodore K. (ed.). The Thirty Years' War. Lexington MA: D.C. Heath, 1972.
---
Ergang, Robert. The Myth of the All-Destructive Fury of the Thirty Years' War. Pocono Pines PA: The Craftsmen, 1956.
---
Benecke, Gerhard. Germany in the Thirty Years' War. New York: St. Martin's Press, 1979.
---
Scribner, Bob and Gerhard Benecke. The German Peasant War 1525 - New Viewpoints. London: George Allen & Unwin, 1979.
---
Strauss, Gerald. Nuremberg in the 16th Century. New York: John Wiley & Sons, 1966.
---
Tolzmann, Don Heinrich (ed.). The German Immigrant in America: F.W. Bogen's Guidebook. Bowie, MD: Heritage, 1992.
---
Walker, Mack. German Home Towns - Community, State, and General Estate 1648-1871. Ithaca: Cornell University Press, 1971.
---
Wust, Klaus and Heinz Moos (eds.). Three Hundred Years of German Immigrants in North American/Dreihundert Jahre Deutsche Einwanderer in Nordamerika, 1683-1983. Gräfelfing vor München: "300 Jahre Deutsche in Amerika" Verlags-GmbH, 1983
---
THE GERMANS IN THE AMERICAN CIVIL WAR
Wilhelm Kaufmann (translated into English by Steven Rowan, edited by Don Heinrich)
John Kallman Publishers
701 West North Street
Carlisle PA 17103-2227 USA.
Paper back copy is $29.95, postpaid. 392 pages.
---
Schenk and Froelke, Württemberg Emigration Index, Vol. I-VII, Salt Lake City UT: Ancestry Incorporated, 1986. This index has about 60,000 emigrants listed. They left Germany in the 18th and 19th centuries. You'll find the name, place of birth, date of birth, and an LDS microfilm number.
---
Schweitzer, George K., German Genealogical Research, 407 Ascot Court, Knoxville TN 37923, 252 pages, about $18.00. German history and emigration, extensive bibliographical material, how to use US sources to locate ancestor town of origin, form letters.
---
Michael Palmer's Awesome Germany Reference Library CLICK
---
Meyers Orts- und Verkehrs Lexikon des Deutschen Reich. By E. Uetrecht. Available on fiche #6,000,000-6,000,029 at all FHCs. This volume, prepared in 1910, tells you about all existing villages, towns, and cities (at that time); what parish they belonged to, or if they had their own churches; to which various district designations (church, state, military, etc) they belonged; whether they had train, telegraph, postal services, or how far away they were; presence of market facilities for crops, cattle, etc., population, and a variety of other information. As a book, the last revision of it can be ordered from Genealogical Publishing Co, 1001 N. Calvert Street, Baltimore MD 21202. Phone number is 800-296-6687. You can read its description by CLICKING HERE. Meyers Orts- und Verkehrs-Lexikon des Deutschen Reichs With Researcher's by Raymond Wright III is described at CLICK HERE. For the Meyer's Gazette, CLICK HERE.
---
Germans to America, Lists of Passengers Arriving at U.S. Ports. Editors: Ira Glazier & P. Wm. Filby. Multiple volumes covering the time period 1850-1892. Transcribed passenger lists, consecutively by date of entry at U.S. ports, with name of ship and port of departure. Many lists (but not all) have age, occupation, and village & country of origin. The lists from 1850-55 contain only ships carrying a majority of German passengers .
---
German Immigrants, Lists of Passengers bound from Bremen to New York, 1847-1854, by Gary L. Zimmerman & Marion Wolfert. A set of five volumes of passenger lists of ships departing Bremen in given years. Some have village of origin.
---
Kirchenbuecher und Standesregister für alle Wohnplätze im Land Hessen, by Otfried Praetorius. Contains a gazetteer of villages and their home parishes, types of records available & time periods.
---
Auswanderungen aus dem Odenwaldkreis, by Ella Gieg. A set of five volumes, indexed, of emigrants from the Odenwald compiled from church and state records. Often they contain age, occupation, family members, amount of money carried, and destination. They are arranged by village.
---
Hessische Auswanderer (Hesaus) Index nach Familiennamen, Band II, Auswanderer aus Hessen Kassel 1840-1850, by Inge Auerbach. Companion volume (Band I): Auswanderer aus Hanau im 18. Jahrhundert". Emigrants from Hessen.
---
Hessen Emigrants A-Z
IGS Search for Hessen Emigrants
---
Online Discussions, Purchasing of Genealogical Materials
Subscribe to (your option):

Gen-Market-L : All genealogy materials and services

Gen-Mat-L : Selling or buying of any genealogy
materials and services, including maps, books, CD-Roms. Also
includes research assistance.

Gen-Mat-HX-L : History and Biography ONLY

Gen-Books-L (or D) Family History/Tree books, CDs ONLY

Gen-Mat-15-L : Genealogical supplies for $15 or less ONLY
Germany Genealogy-Hessen

---
Stadtarchiv = City-Town Archives Staatsarchiv = State Archives
Standesamt = Civil Records Pfarramt = Church Office

Click on each of the following links, as necessary to find your address:
Andreas Hanacek's Website

Hessen Archives

Archives in Germany

Don Watson's Homemade Archive Website
Not all archives represented. German language church address link provided.

Archive in der Bundesrepublik Deutschland
Militärarchive Deutsches Reich (ab 1918) / Deutschland
© 1995-97 durch Andreas Hanacek

Federal Republic of Germany Official Archives--Federal

The Genealogical Filing System for the German People

(abandoned site - being revised)

Federal German Archives (German Language)



Central Archives, Berlin: Once at the site, scroll down for the English language version. These are church records, city-town (ortsindex), cross-referencing a catalog. If you do not have the catalog, assistance is available at this site.



Don's Personal German Language Archive Letters CLICK HERE
(Site has current payment methods and German postage information)


Allow me to take a moment to recognize the AWESOME contributions of Arthur Teschler, Jim Eggert, Michael Palmer, Andreas Hanacek, Ernest Thode, W. Fred Rump, Wolfgang Naujocks, Dieter Taube, Dieter Düill, and others, to genealogy in Germany. HAT'S OFF!

SOC.GENEALOGY.GERMAN HOME PAGE!

SOCIETY GENEALOGY GERMAN Frequently Asked Questions. Be sure to scroll down to "Subject 2: Table of Contents" at this awesome site!



Genealogy.Net Index



Region Identification!



Return to the Table of Links

Return to "The Hessen Story and How to Research"
Geographical/Topological Feature Locator - World


Mountains, rivers, areas, and similar. Once on site, click on [Access GEOnet].
Geographical Names Information System - USA


Cities, Towns, Communities - Hard to Find

The Official FHL-LDS Files & Information:


Sample letters in German and other research information



(The information about postage and Ruesch International fees
at this site is incorrect. It needs updating. See correct postage and
fees information by CLICKING HERE, and other sample letters
inGerman by CLICKING HERE).
Family Search, Search Catalog


(Choose Place. Type Hessen, then Germany.
Includes some old Hessen regions)

Soundex Code Converter CLICK HERE

The LDS Family History Center has films of Evangelical pastors and school teachers in Hessen-Darmstadt, filed as film numbers:
0415526 Hessen-Darmstadt Pfarrer- und Schulmeisterbuch
(Pastors/School Teachers in Hessen-Darmstadt between 1527-1921)
0415527 Pfarrer- und Schulmeisterbuch für die Hessen-Darmstadt Souveranitaetsland
(Pastors/School Teachers in sovereign domains in Hessen-Darmstadt 1500-1928)
0415528 Pfarrer- und Schulmeisterbuch für acquirierten Lande und verlorenen Gebiete
(Pastors/School Teachers in acquired and lost regions of the former Principality of Hessen, 1727 to 1932)
A short history/biography is included. Some birth dates and family information noted.
LDS film 1124280 contains a list of emigrants (index cards) from Erbach, Hesse Darmstadt for the dates 1800-1900.

Here are the procedures for accessing films at http://familysearch.org

Click: Browse Categories
Click: Libraries
Click: Family History Library Catalog
Click: Place Search
The film number is listed, along with additional information (not just church records).

The Hessen Emigration Tables are also available on film via the FHL. They are:
INDEX Card:
Auswandererkartei 1800-1900 (Emigration Tables 1800-1900)

FILMS, Emigration Cards:
Auswandererkartei A-Z 1800-1900 Darmstadt, Kreis Dieburg, International Film #1124278
Auswandererkartei A-Z 1825, Kreis Bergstrasse, Intl Film #1124279
Auswandererkartei A-Z 1800-1900, Kreis Erbach, Intl Film #1124280
Auswandererkartei A, G-L 1821-1870 Darmstadt, Intl Film #1124319
Auswandererkartei P, Sch, St-Z 1821-1870 Darmstadt, Intl Film #1124320

INDEX Card:

Auswanderungsakten 1819-1880 (Emigration Request Documents 1819-1880)
FILMS, Emigration:

Auswanderungsgesuche A-G Intl Film #1457684
Auswanderungsgesuche H-L Intl Film #1442143
Auswanderungsgesuche M-S Intl Film #1442144
Auswanderungsgesuche T-Z Intl Film #1442145



Progeny Genealogy Inc.

+1 902 681-3102

"We help you tell the Story of your Family"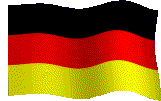 German Consultate, New York

(They do NOT answer genealogical inquiries. This address is provided merely for your convenience in other matters of interest to you):
The Consulate General Of Germany
460 Park Avenue
New York, NY 10022-1906
(212-308-8700)
German Language Newspapers
http://www.bild.de
http://www.focus.de
http://www.spiegel.de

Genealogy forms, family tree makers, etc:

http://www.cyndislist.com/supplies.htm
http://www.familyworkings.com/links.htm


National Archive Forms

http://www.nara.gov

Maps:
./towns.htm

./hesse.htm

http://www.rootsweb.com/~usgenweb/maps/

Curtis Genealogy
http://www.curtis-curtiss.com/

FEEFHS MAPS
http://feefhs.org/maps/indexmap.html

MapQuest
http://www.mapquest.com/
Library of Congress Maps
http://memory.loc.gov/ammem/gmdhtml/gmdhome.html
The JewishGen ShtetlSeeker
http://www.jewishgen.org/ShtetlSeeker/


Township & Range
http://www.outfitters.com/genealogy/land/twprange.html

Moravian Church
http://www.enter.net/~smschlack/
Bibliotech Karlsruhe
http://www.ubka.uni-karlsruhe.de/kvk.html

If you are looking for a location or town EAST of the rivers Oder/Neisse in former German areas, Uwe Krickhahn, who lives in Medicine Hat, Alberta, Canada, now has over 60,000 locations mapped. He has a website in three languages with multiple search routines, located at http://www.kartenmeister.com
and his E-Mail address is ukrickha@memlane.com for those who are searching OUTSIDE OF Hessen.
Cities
./towns.htm
Zip Codes
Germany
./zipcodes.htm

USA Zips
http://www.usps.gov/ncsc/

Abbreviations and Acronyms
http://www.acronymfinder.com
County Finder
http://www.mit.edu/geo
Genealogy by States in the USA


Newsgroups:

American Association of Teachers of German
http://www.aatg.org


Genealogy

Don Watson's Site
./index.htm

World Gen Web
http://www.worldgenweb.org/


Offline Library Research
http://www.dcn.davis.ca.us/~vctinney/archive2.htm#sources

Australia / New Zealand / Canada Sites
http://resources.rootsweb.com/world/Australia.html
http://resources.rootsweb.com/world/NewZealand.html
http://resources.rootsweb.com/world/Canada.html

Hessen GenWeb
.


Federation of Genealogical Societies
http://www.fgs.org/

Genealogy Links
http://www.genealogylinks.net/

Helpful Links
http://www.familyworkings.com/


The Library of Congress
http://lcweb.loc.gov/
http://lcweb.loc.gov/rr/genealogy/

Library of Congress Maps
http://memory.loc.gov/ammem/gmdhtml/gmdhome.html

World Time Zones
http://www.page-1.com/timezone.asp

Genealogical Research Assistance
http://www.geocities.com/Heartland/Flats/6878/
http://cgi.rootsweb.com/

German Heritage Link
http://www.germanheritage.com/

der Fürst von Ysenburg
http://www.buedingen.de

Genealogy How To's


Genealogical Societies
http://www.genealogy.com

Search Archives and the Internet
http://www.genealogy.com/iffintro.html
Genealogy Subscriptions
http://www.GenealogyLibrary.com

German Genealogy Reseach Guides
CD #199 1-800-548-1806 $29.99

Ship's Passenger Lists
(See also SPLs at the Hessen Site)
CD #354 Passenger and Immigration Lists Index 1538-1940
1-800-548-1806 $59.99
CD #256 Passenger & Immigration Lists: Boston, 1821-1850
1-800-548-1806 $39.99
CD # 356 Passenger & Immigration Lists: Germans to America, 1875-1888
1-800-548-1806 $59.99
CD #403 Selected USA/International Marriage Records 1560-1900
1-800-548-1806 $29.99



"Sister Cities Program"
http://www.sister-cities.org/

Genealogy Forum
http://genforum.familytreemaker.com/
http://genforum.genealogy.com/

German Genealogy
http://www.daddezio.com/germgen.html

German Genealogy Study Groups
http://www3.adnc.com/~lynnd/vumap2.html
http://www3.adnc.com/~lynnd/vuword.html

Germans from Russia
http://www.lib.ndsu.nodak.edu/gerrus/traditions.html
http://www.ahsgr.org/
http://pixel.cs.vt.edu/library/odessa.html
(To see lots of Germans from Russia sites, use http://altavista.digital.com. Type in Germans from Russia as your search routine).

Eastern Europe GenWeb
http://www.rootsweb.com/~easeurgw/index.htm

Home Page Research
http://www.genealogy-research.com/

Ian's Page
Ian's Genealogy Home Page
Genealogy Online
http://www.genealogy.org/
I Found It!
http://www.gensource.com/ifoundit/
Genealogy Societies
http://www.genhomepage.com/societies.html

The American Generalogy Library
(Go to this URL and type in "AGLL")
http://altavista.digital.com

Medieval Wedding Ceremonies
http://www.drizzle.com/~celyn/mrwp/bib.html

Historical Costumes
http://www.costumes.org/
http://www.scn.org/arts/enzian/tracht.htm
http://www.flash.net/~jsrcrr/tracht.htm

http://www.usgenweb.org/statelinks.html
Society for German Genealogy in Eastern Europe
http://www.sggee.org

German Genealogy
http://www.familyworkings.com/main.htm

Baden-Württemberg Research
http://www.kinquest.com/genealogy/resources/badwue.html

Research in Stuttgart
http://www.kinquest.com/genealogy/resources/stuttgart.html

Research Sites
http://members.tripod.com/~Historic_Trust
http://www.iigs.org/index.htm.en
http://www.apgen.org
(Professional Genealogists)
http://www.genealogy.com/genealogy/16_cousn.html
(What is "a cousin?")
http://www.totentanz.de/cemetery.htm
http://www.digiserve.com/heraldry
http://www.facstaff.bucknell.edu/rbeard/diction.html
(online dictionaries)

GO TO TABLE OF LINKS
GO TO TOWN LOCATOR

GO TO Hessen MAPS & HISTORY

GO TO INTERFACE