WELCOME TO




featuring



with a Table of Links for ALL your research efforts!
[recommended screen size: 800x600 pixels]
---

Germany

GenMobile
Your CLICK will make a difference. That's all it takes. No cost to you.


"Nichts kann uns rauben Liebe und Glauben"™ ®



Na und? Die Gedanken sind frei!™ ®
The ™ HessenGenWeb ®is a Ministry of ™ Christian Life Encounter
for Families ® © 1980-2011, John 3:16-17, John 14:6, Romans 10:8-13
Genesis 1:1, John 1:1-2, Hebrews 1:2-3
(click)
© 1996-2011. All Rights Reserved
Inspirational Message


---
"Dear Lord,
Photo Copyright 2002-2003 Ezsoft Group www.ezsoft.com
please bring my daddy home from the war. May we please return to the days when we delivered Missionaries and Bibles, not missiles and bombs? Father, help our public servants to realize that they are our servants, we have no King. They have no right, in the Supreme Court or Congress or the White House to go against the moral values of an entire nation. Holy Spirit, descend upon them, we pray. Thank you, Jesus, that in the USA we are not Israel under the heel of Rome - WE are they who are in authority, WE are our leaders, NOT our public servants. Thank you that government here is of, by, and for the people! Thank you that we understand Romans 13:1-3 and 1 Timothy 2:1-2 in that light! Help the Legislative, Executive, and Judicial to understand that, as well. Thank you, God, most of all, for Jesus. By HIS stripes, we are healed as a Nation, if we only believe. Amen."
Searchers since 02 Aug 1997


THANKS, WORLD!!!
Don Watson
Webmaster
./index.htm
dwats <at> cox . net

Dynamic Equivalent Translations, German>English>German!

The Modern German States


CLICK HERE
for a map of Germany 1871-1918

GOLD BOX Just Ahead!!


Before you begin...
Take This Test!

---

The Hessen Story
and How to Research
Research 101!


---

Website Interface
(INDEX)


---

Frequently Accessed Hessen Websites
(German Language)


Just One More Click
for the incomparable
Table of Links!


Table of Links

doktor watson

"Take a big dose of the Table
of Links and call me in the morning."
Just Click!

JewishGen
MailingLists

---

National/Inter-
national
Mailing Lists


---

Germany/Prussia
Mailing Lists

---

Lindenfels Mailing
List-Subscribe

---

German Language Mailing Lists

---

Mailing List Archives

---

Search Archive of Surnames
Finding that elusive Place of Origin

---

German Genealogy Queries

---




---

Message Board Queries

---

Misc Databases
LANGUAGE TRANSLATION!

---

16 German States

---

Das Deutschland-Portal
Official German
Government Internet Site
World Cities, Districts, Provinces, States

European Resources, includingEastern Europe

---

HGS GermanGazetteers

---

Prussia & Posen

Ancient Faces

---

Maps of the Past!
(World-Wide, not just Germany)



---

Hessen Family History Organizations:
Hessische familiengeschichtliche Vereinigung e. V.

Australian, Canadian, UK,New Zealand Resource Sites
Ralf Doersam
Homepage
with ZIP codes,
town names, and surnames

---

Dick Eastman's
Notable Contributions
to Genealogical Research
Click Here

---

WEBSITE Q&A / FAQ
Bump the Button!

Bump the Button Again!

---

---

Step-by-Step Instructions


---

1930 U.S. Census Details
Places to Stay
in Germany

---

Travel in Europe by Railway

---

Genealogical Research Centers
(FHC-LDS)
in Germany
(available within
Germany only)

---

Genealogical Scams, Frauds, Myths

---

Computer Problems
(List of FAQs)

---

Technical Support





World's Largest & Best
DNA Database
English
Trace your Ancestry through
your Family DNA
(German Link with English
Language Option)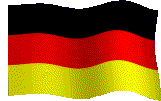 Germany in Brief
Germany today is 138,000 square miles. By comparison, the state of Montana in the USA is 146,000 square miles, and the state of New Mexico is 129,000 square miles. With a population of 83 million, space in Germany is at a premium! There are 16 federal German states. Three of those are actually cities, but they have the status of being a state all their own. The German capital, since the fall of the wall that divided Germany into East and West, is Berlin. The old Reichtag, or seat of Parliament, is once again the home of German government. Read more about Germany by clicking here, but don't overlook Research 101, How to Research, just below:

Hessen Story Copyright © 1996 Don Watson
HESSE / Hessen

Hesse is English for Hessen, which was in the 17th century, up until 1945, a region of Germany with fluctuating boundaries, situated somewhat west of mid-central. It was divided into the Grand Duchy of Hessen-Darmstadt and the Electorate of Hessen-Kassel (old Casl and Cassel). When written like this, with the dash, it is indicating a region containing hundreds of towns, not a single town or city. For the old days, when one is talking about the city of Darmstadt or the city of Kassel, one could cite the city followed by the Duchy, i.e., Darmstadt, Hessen-Darmstadt. Today, to indicate a single city or town plus the state, one would write Darmstadt, Hessen, or Kassel, Hessen, just as one would write Dallas, Texas, or London, England. The dash and the comma make all the difference in the world!
Today there are hundreds of cities, towns, and villages in the Federal German State of Hessen, which is divided into three federal administrative districts, known as "Regierungsbezirk" (Ray-gear'-ungs-bay-zierk).These are the southern district of Hessen-Darmstadt; the middle district of Hessen-Giessen; and the northern district of Hessen-Kassel. These are districts, NOT towns! Hessen identifies the state, then comes the dash, followed by the name of the principal city in the district. But it signifies the ENTIRE district, not just the city! Within this arrangement there are smaller districts (which the Germans have agreed to call "counties,") and within each district or county there are administrative cities for groups of smaller towns. Church parishes are identified as "Pfarrämter," plural (Parishes), and "the Pfarramt," singular (Parish). Each town or at least the surrounding church district, known as "the Kirchspiel" (church district) has a Pfarramt or Pfarrämter.
Looking back to earlier times, we see:
"The town of Eberstadt, then called Eberstadt im Rheingau, is first mentioned in 782, when a certain Walther, along with his wife, Williswinde, gave their entire property to the Lorsch Convent."
This is the first recorded entry of Eberstadt in the land of the Hesse, whose earliest recorded ancestors were probably the "Chatten," a Germanic folk in existence over 2,000 years ago. Eberstadt has since been absorbed by Darmstadt, a major city with the status of a county (Kreisfreie Stadt, pronounced Cryes-frya Stahdt). Kreisfreie means county-free. LINK TO DARMSTADT. A Landkreis (lahnd-cryes) in Germany is roughly the same as a county in the United States, since it exists inside the larger federal administrative district, which in turn exists inside the State, and the State inside the Nation. There are 16 German states.
The area to the south of Frankfurt is heavily forested, especially in the area of the Odenwald (Forest of Odes, south of Darmstadt), which leads to the famous Black Forest, and on to the soul-stirring Alps. Given the opportunity, one should not miss a drive through the Odenwald, with marvelous half-timbered homes (and where souvenir shops abound!). Prior to leaving Darmstadt, however, be sure to stop off at the ruins of Frankenstein Castle ~ although a restaurant -hotel was added some years ago, one can still get the mystique of walking through the castle ruins and the surrounding wooded area. For views of Frankenstein Castle CLICK HERE. Some say that on a clear, calm night you can still hear the voices of ancient defenders on these walls, surrounded, running low on food, under seige by the French. And you won't want to miss the story of the escape tunnel and cave that lead from the castle into the mountain, and come out miles away, in a quaint hotel in Eberstadt! Don't venture into the opening!
The German federal state of Hessen is 21,120 square kilometers (8,300 square miles) in size (about the size of the state of New Jersey, USA), and is bordered by the federal states of Bayern, Baden-Württemberg, Rheinland-Pfalz, Nordrhein-Westfalen, Niedersachsen, and Thüringen. Its population is about 6.5 million. Breath-taking views of forests, lakes, villages, hills, valleys, and castles are seen throughout Hessen. Sometimes to the dismay of the visitor from outside Germany, tall buildings occupy space in many of the larger cities, and neon and electric signs, many in English, are also present (Frankfurt; Kassel). Do not neglect to examine the historical maps available here, and in the Table of Links, or fail to visit our FAQs ~ FAQs2!

Winters in Hessen are cold but not harsh. Summer is usually mild, with high temperatures reaching 85 degrees (except in 2003, with record-breaking temperatures across Europe). An air-conditioned home or car is rare, indeed. Spring and Autumn are wonderful - except when it rains, and it rains frequently in the springtime.

For more Hessen insights, CLICK HERE, then type in your search term (Hessen, for example). To see Germany in photographs CLICK HERE, but don't overlook "How to Research," just below!
Research 101
HOW TO RESEARCH



I recommend certain researchers who live in Hessen. One is gwj@yungblut.de, who does free-lance research in the archives of the Evangelical Church for Kurhessen and Waldeck located in the city of Kassel. He is quite knowledgeable and has reasonable rates, in view of the financial crisis now enveloping the world. If a request that you send to archive,
E-Mail Archiv Kassel
takes more than 2 hours of research, the archivists there will send your request to a free-lancer. The free-lancer then contacts you about your research, his/her rates, and so on. Give Gerd the opportunity to visit with you about quality research in middle-to-northern Hessen, where he prefers to do research. For the central-to-southern portion of Hessen, see ./archives.htm, the archive in Darmstadt, which includes Hessen-Nassau.

For insights on how to research we have a single webpage with connecting links to everything you need to know for research across Germany. It is CRUCIAL for you to read the complete Q&A before jumping into the step-by-step instructions! CLICK HERE for Research 101!

~ ~ ~ ~ ~ ~ ~ ~ ~ ~ ~ ~
Go to So You Want to be a Christian! Go for it!

Go to Understanding Christianity

...........and read the following, as well:
"God loves us so much that He manifested Himself on earth as The Son, so that anyone who believes in Him will live eternally. God did not manifest Himself to invoke earth's condemnation; on the contrary, He appeared as Jesus Christ, so that all might be saved."
John 14:6
Jesus said, "I am the Way, the Truth, and the Life. No one shall enter Heaven, except through me."
Romans 10:8-13
What does righteousness based solely upon faith say? "The Word is near you, in your mouth, and in your heart - that is, the Word of Faith which we are preaching: That if you confess with your mouth the Lord Jesus, and believe in your heart that God has raised Him from the dead, you shall be saved. For with the heart one believes (in Him), resulting in righteousness, and with the mouth one confesses (Him), resulting in salvation." For the Word says, "Whosoever believes in Him shall not perish, but have life everlasting. There is no distinction between Jew and Gentile; the same Lord is Lord of all, offering eternity to all who call upon Him. Whosoever calls upon the Name of the Lord shall be saved!"
Genesis 1:1
In the beginning God* created the heavens, and the earth.
John 1:1-2
In the beginning was The Word, and The Word was with God, and The Word was God. He was in the beginning with God, and without Him was not anything created that was created.*
Hebrews 1:2-3
In these last days God has spoken to us through his Son, whom He appointed Heir of all things, and through whom He created the world. And The Son is the radiance of His glory, and the exact representation of His nature, the Son upholding everything by the Word of His power.
*God = Elohim = God in Three Persons, The Trinity. The verb "created" is singular.
*The Trinity (God in Three Persons) exists outside of space and time, creating earth and heavens "from there."
Questions? dwats <at> cox . net